You're drawn to the celestial wonders of Tonopah Stargazing Park, but you might wonder how to make the most of your visit. This park promises an exceptional stargazing experience, yet the thought of navigating the options and planning can be overwhelming.
While eager to immerse yourself in the park's dark skies, you may face challenges. You might need to learn the best times for stargazing or how to access the right equipment. The vast facilities and events can leave you needing help figuring out where to start.
In this article, I guide you through everything you need for a perfect stargazing experience at Tonopah Stargazing Park. I cover optimal viewing times, available equipment, and how to partake in star parties and events. You'll leave with all the essentials for an unforgettable night under the stars.
Key Things to Know:
Best Viewing Times: Plan your visit on moonless nights for optimal stargazing at Tonopah Stargazing Park.
Equipment Availability: Telescopes and binoculars are provided, perfect for viewing over 7,000 stars.
Star Parties: Join events on specific dates for group observations and expert guidance.
Overview of Tonopah Stargazing Park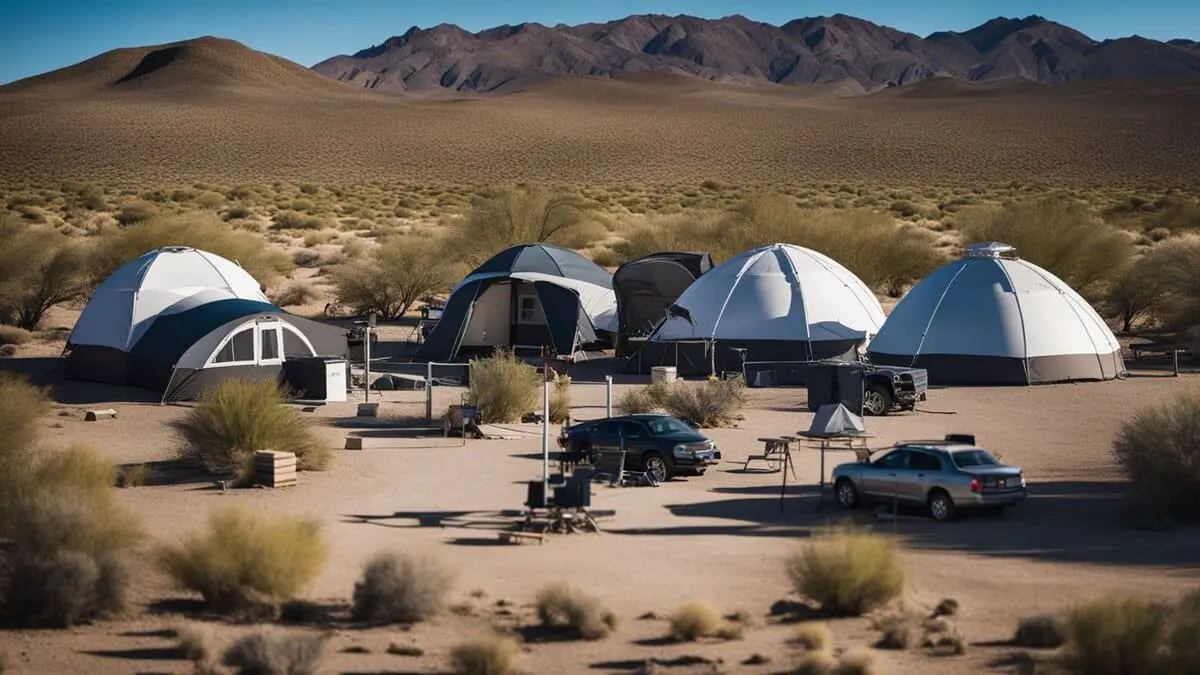 On my first visit to Tonopah Stargazing Park, also known as the Clair Blackburn Memorial Stargazing Park, I was struck by its serene location in Tonopah, Nevada.
This park is well-known for its incredibly dark skies, making it one of the best places in the United States for stargazing. No wonder it's often called the #1 stargazing destination in America!
Related Content: Best Stargazing in Nevada (Free Google Map)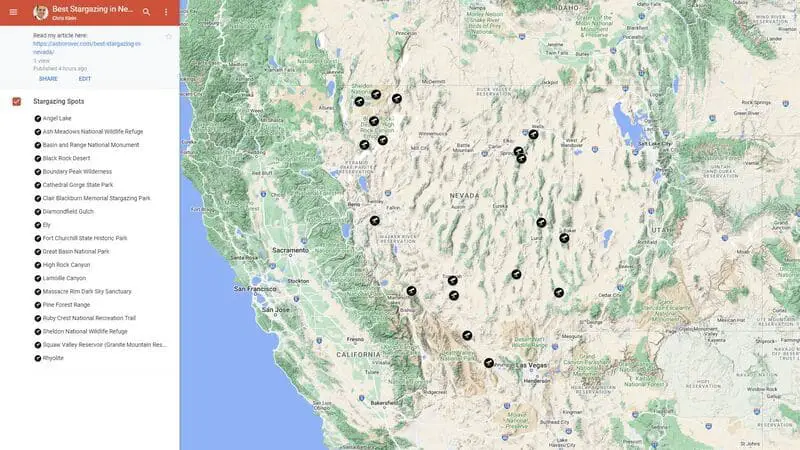 The park is easily accessible off Highway 95, a convenient feature for any visitor. To reach the park, turn by the Beans and Brews/76 Station and follow the road until the pavement ends. Then, continue onto the dirt road until you find the park on your right. Concrete pads, benches, and picnic tables make the park a comfortable spot to stargaze at night.
Here are some key features of the Tonopah Stargazing Park:
Exceptionally dark skies for optimal stargazing conditions
Easily accessible location in Tonopah, Nevada
Comfortable amenities for a great night of star-watching
Check the Tonopah Clear Sky chart before your visit. With some preparation, you can have an unforgettable experience at this unique stargazing destination.
FREE STARGAZING CHECKLIST
My 5-page Stargazing Checklist will enhance your astronomical observations.
Follow this free checklist to navigate the night sky with confidence, clarity, and a sense of preparedness for a rewarding stargazing experience.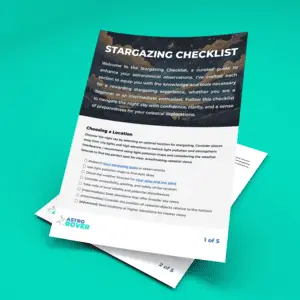 Stargazing at Tonopah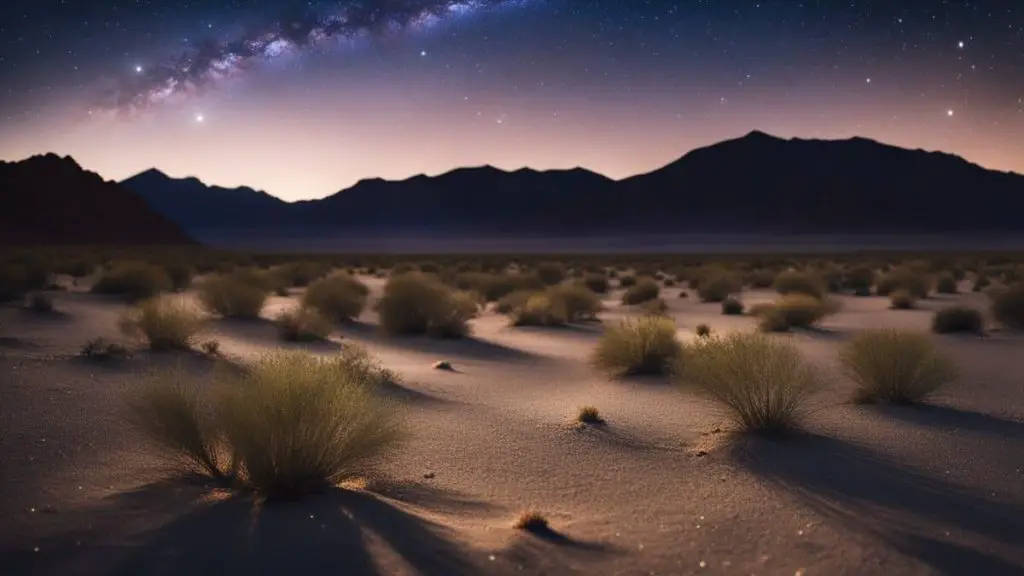 Stargazing Equipment and Observations
At Tonopah Stargazing Park, you can experience the mesmerizing beauty of the night sky. Catching a glimpse of the Milky Way and over 7,000 stars on clear, moonless nights was a regular delight during my visits.
Related Content: Nevada Dark Sky Map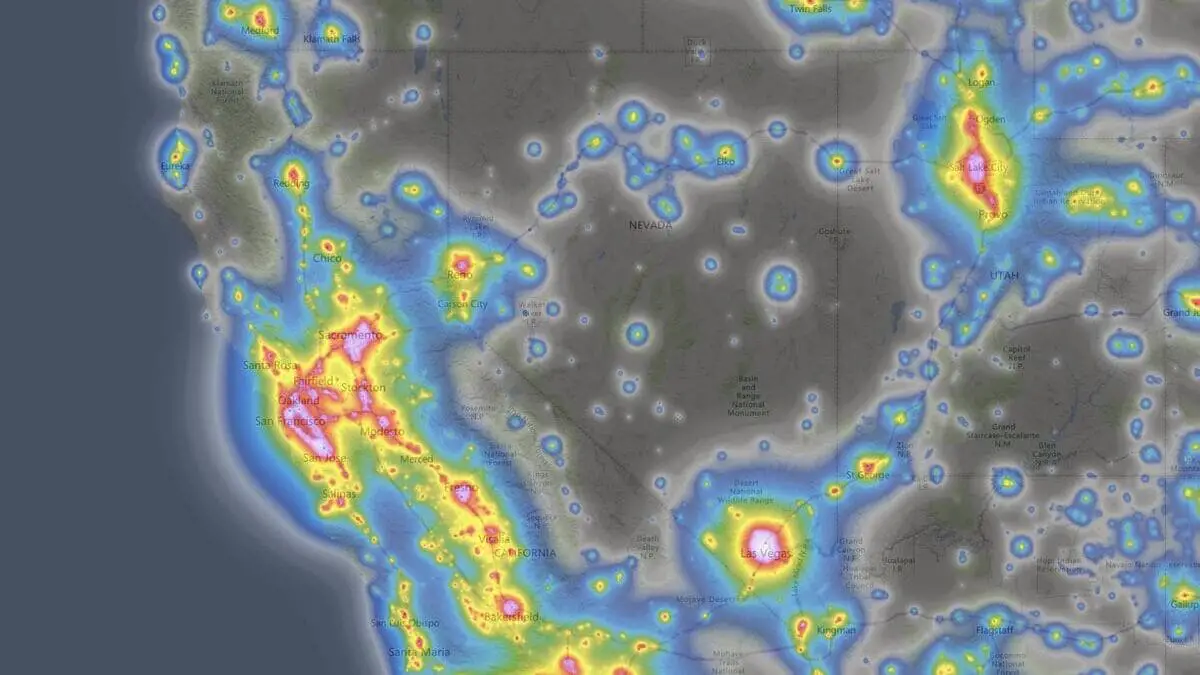 As you stargaze, you may utilize various equipment, such as telescopes, binoculars, and iPads with stargazing apps. Don't worry if you don't have your own equipment; the park provides it so you can enjoy your celestial experience.
Star Parties and Events
I remember joining fellow astronomy enthusiasts and professional astronomers for Star Parties at Tonopah Stargazing Park, a truly engaging experience. These events occur on specific dates, mainly from July to October.
Star Parties feature:
Shared use of telescopes and other stargazing equipment
Group observation and discussions
Expert guidance from professional astronomers
While UFOs and extraterrestrial fans may find the events exciting, the focus is mainly on stargazing and celestial objects in the observable universe.
Viewing Conditions
From my experience, the night sky's clarity in Tonopah Stargazing Park is unmatched, offering near-perfect conditions. The park is away from city lights and light pollution, allowing a breathtaking view of the stars and the Milky Way. The best viewing conditions are generally on moonless nights, so plan your visit accordingly.
Related Content: When is Milky Way Season in Nevada?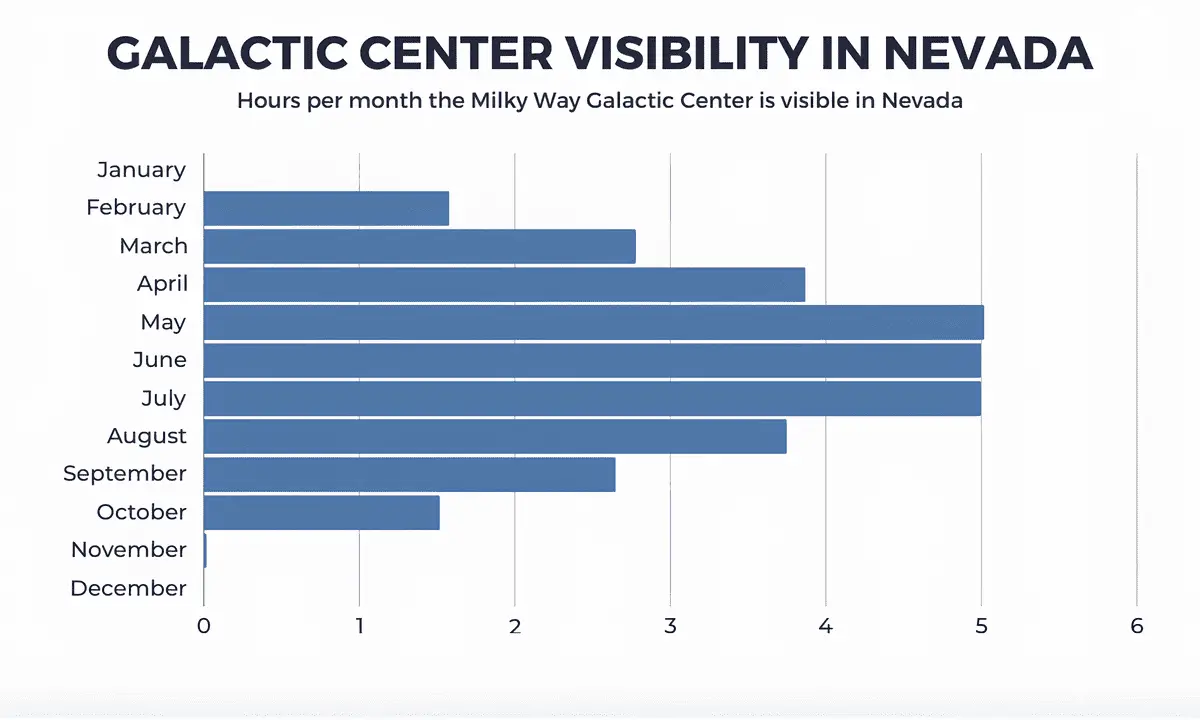 Navigation and Location
Navigating to Tonopah Stargazing Park is straightforward. It's located off Highway 95 near the Extraterrestrial Highway. Follow Ray Tennant Drive until you reach the park entrance. The park is open to the public, so it's easy for everyone to enjoy the beauty of the night sky.
Facilities and Amenities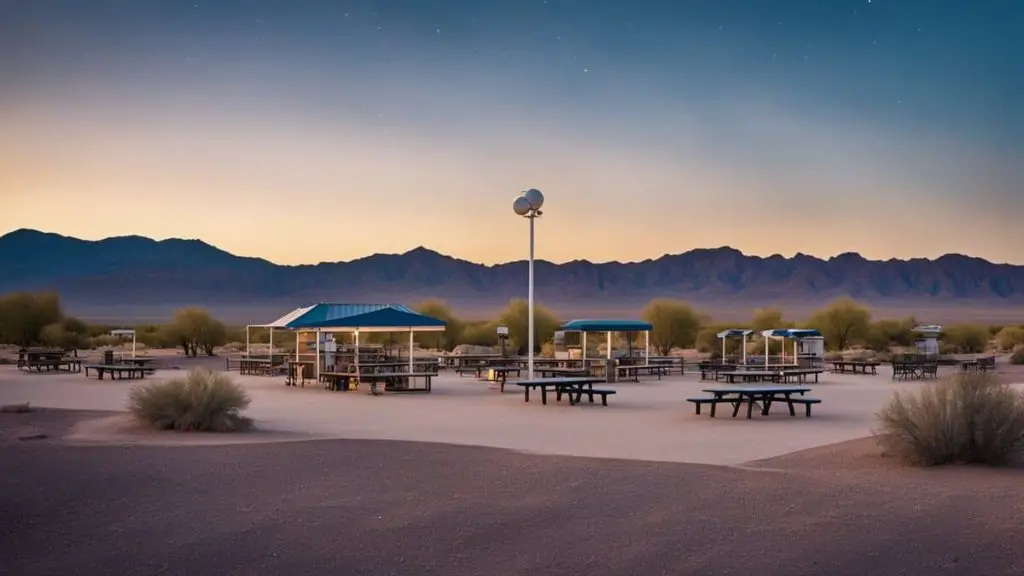 Eating and Resting Options
At Tonopah Stargazing Park, I've enjoyed many meals under the stars, enhancing the experience of gazing at the night sky. Feel free to bring your own meals and set up a picnic at one of the available picnic tables. If you're in the mood for a quick bite, nearby options include burgers, pizza, and the Beans and Brews/76 station for a quick snack or gas.
Lodging Choices
I've explored various lodging options around the Stargazing Park on my trips. Each offers unique comforts, whether you choose a motel, hotel, or RV park. Some popular options include the Clown Motel, the Mizpah Hotel, and the Tonopah Station. Check their websites for availability and rates during your visit.
Park's Infrastructure
During my visits, I found that the Tonopah Stargazing Park's facilities significantly contribute to a comfortable stargazing experience.
Here's what you can expect:
Concrete pads: These cement pads offer a stable base for setting up telescopes or laying out blankets to relax on.
Benches: Sit on one of the park benches to enjoy the view.
Picnic tables: As mentioned earlier, picnic tables provide an ideal place to have a meal while marveling at the night sky.
Please note that access to the park involves driving on a dirt road. Make sure your vehicle is suitable for such conditions, and follow posted signs for directions.
Surrounding Attractions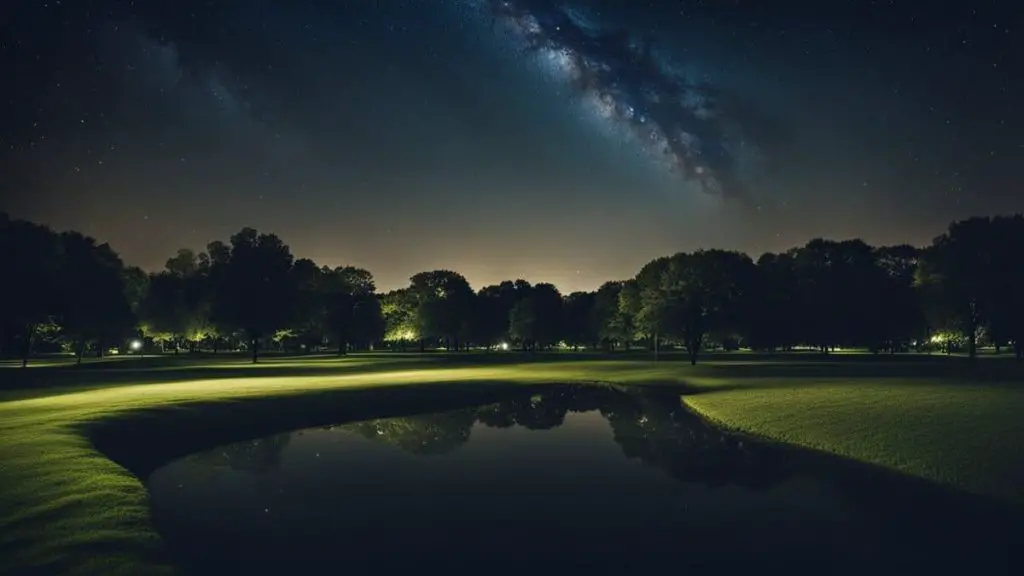 Tonopah Historic Mining Park
Located in the heart of Nevada, the Tonopah Historic Mining Park offers visitors a glimpse into the Silver State's rich mining history. Here, you can explore the Queen of the Silver Camps and discover a collection of artifacts and exhibits related to Nevada's past mining industry.
A few suggested activities include:
Take a self-guided or guided tour of the 100-acre park
Admiring the impressive mining equipment on display
Participating in a blacksmithing demonstration
Wear comfortable shoes and bring a water bottle as you wander through this fascinating park.
Tonopah High School
Although not a typical tourist attraction, Tonopah High School is worth mentioning due to its proximity to the Stargazing Park. The school hosts sports events and local activities and is a nearby landmark.
Central Nevada Museum
During your stay in Tonopah, take advantage of the Central Nevada Museum. This indoor and outdoor exhibit showcases regional history, including mining, aviation, and early pioneer settlements.
Some highlights you might find interesting are:
Indoor shows featuring photographs, documents, and artifacts
An outdoor historical park with preserved buildings and mining equipment
A research library for those curious about Nevada's history
The Town of Tonopah
I've always found the Town of Tonopah a charming base for my stargazing adventures, enhancing the overall experience. While you're enjoying this Lower 48 gem, be sure to explore the area and take advantage of local attractions, such as:
Grabbing a bite to eat at the Tonopah Brewing Company
Experiencing the Stargazer Inn for a comfortable place to rest
Hiking in one of the nearby state parks, like the Snake Mountains
Tonopah offers plenty of attractions to make your stargazing trip memorable. While visiting Nevada, enjoy the historic mining park, informative museum, and quaint town atmosphere.
Frequently Asked Questions
What photography equipment is best for capturing the night sky at Tonopah Stargazing Park?
The best photography equipment for capturing the night sky at Tonopah Stargazing Park includes a DSLR or mirrorless camera with a wide-angle lens, a sturdy tripod, and a remote shutter release to avoid camera shake during long exposures.
Are any specific celestial events visible from Tonopah Stargazing Park throughout the year?
Throughout the year, Tonopah Stargazing Park offers views of celestial events such as meteor showers, planetary alignments, and occasional eclipses, making every visit unique and potentially spectacular.
Can beginners in astronomy also enjoy their visit to Tonopah Stargazing Park?
Yes, beginners in astronomy can thoroughly enjoy their visit to Tonopah Stargazing Park. The park provides equipment and often has experts on hand to guide newcomers, making it a welcoming and educational experience for all levels of stargazers.
Final Thoughts: Tonopah Stargazing
Reflecting on my experiences at Tonopah Stargazing Park, it's clear this celestial haven offers more than just a glimpse into the universe. Its dark skies, accessible location, and engaging star parties create an unforgettable experience for anyone fascinated by the night sky. Whether you're a seasoned astronomer or a curious beginner, Tonopah welcomes you with open arms and a sky full of stars.
So, pack your telescope or just bring your sense of wonder and immerse yourself in the cosmic beauty that awaits at Tonopah Stargazing Park. It's not just a visit; it's a journey to the stars.
Happy Stargazing in Nevada!