Are you dreaming of star-filled night skies in Joshua Tree and wondering, "What do you need for stargazing Joshua Tree?" You're in luck!
This article will arm you with all the tools and knowledge you need to start stargazing in this incredible National Park. From the right equipment to tips on how to find the best spots, I've got you covered.
In this article, you get
Essential tips on orienting yourself to the night sky
An understanding of how to get to Joshua Tree
A list of the favorite stargazing spots in the Park
Suggestions for how to stargaze without a tour
Suggestions for Night Sky Programs you could join
By the end of this article, you'll have all the info you need for stargazing Joshua Tree and more!
Let's dive right in.
ORIENT YOURSELF TO THE NIGHT SKY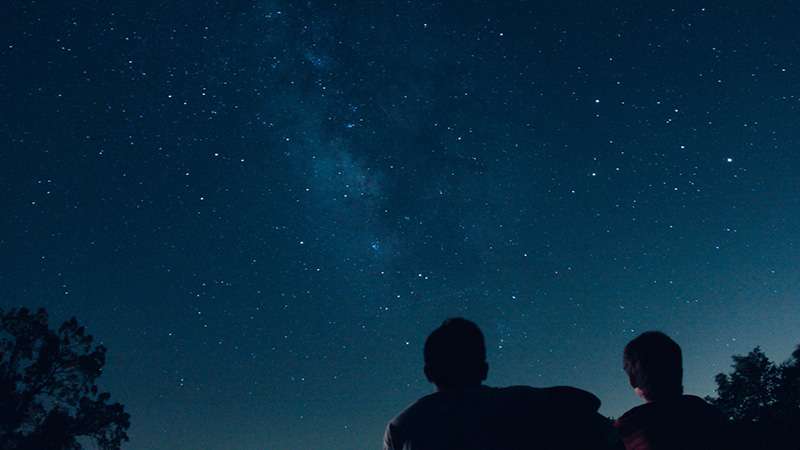 Are you looking for an out-of-this-world experience? Then look no further than Joshua Tree National Park!
The International Dark Sky Association has designated the Park an International Dark Sky Park, making it the perfect destination for stargazers of all levels.
With some of the darkest nights in Southern California, Joshua Tree offers visitors the chance to admire the Milky Way and other celestial sights.
Orienting yourself to the night sky is the key to a successful stargazing experience in Joshua Tree.
It starts by finding Polaris, the North Star. It's super easy to do, and you can find the North Star by facing North and looking at the Big Dipper asterism.
Once you've located Polaris, you'll be able to identify many other constellations and stars in the night sky.
HOW DO I GET TO JOSHUA TREE NATIONAL PARK?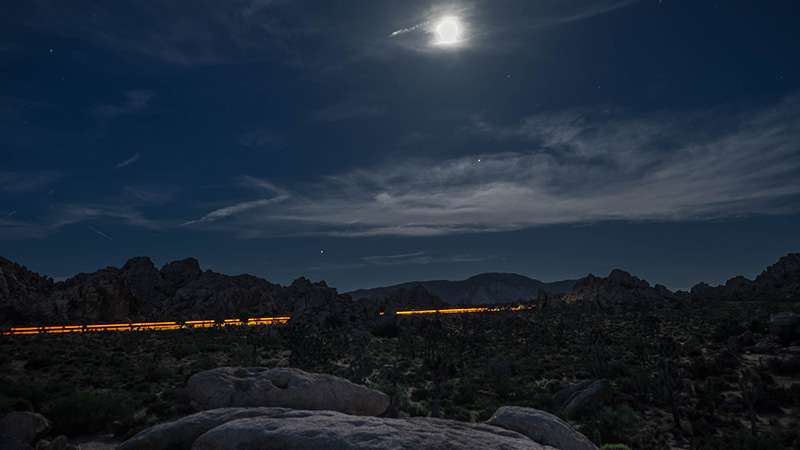 Visiting Joshua Tree National Park is a great way to experience the beautiful desert landscape of Southern California. Getting to the Park is relatively easy whether you're looking to take a day trip or make an extended stay.
The Park is 140 miles from Los Angeles, 215 miles from Las Vegas, and 222 miles from Phoenix.
The closest airport is in Palm Springs.
The easiest way to reach the Park is by car. You can approach Joshua Tree from Interstate 10 or California Highway 62 (the Twentynine Palms Highway).
However, it is crucial to note that GPS directions may only sometimes be reliable when navigating to or within the Park – vehicle navigation systems may try to route you onto backcountry roads with ruts or soft sand that may be impassable.
There are three park entrance stations:
The West Entrance is five miles south of the junction of Highway 62 and Park Boulevard at Joshua Tree Village
The North Entrance is in Twentynine Palms, three miles south of the junction of Highway 62 and Utah Trail
The South Entrance near Cottonwood Spring is an access point along Interstate 10, 25 miles east of Indio
Once you've arrived at the Park, you can explore trails, scenic overlooks, and attractions that make up this unique desert environment. You can drive through the Park via the main park road or take some of the backcountry roads for a more adventurous experience.
Check the weather forecast before you leave, and bring the necessary supplies for your trip. The National Weather Service provides a forecast for the area, and you can always look at the air quality webcam on Belle Mountain to get real-time conditions.
No matter how you explore it, Joshua Tree National Park is truly a special place. With its stunning landscapes, varied wildlife, and abundant recreational opportunities, this desert oasis is unforgettable.
You'll need to pay an entrance fee. Read my article "Is Joshua Tree free at night?"
FAVORITE LOCATIONS TO STARGAZE IN JOSHUA TREE
At Joshua Tree's nine campgrounds, you can pitch a tent, roast marshmallows, and spend the night under the stars. Of these campgrounds, Cottonwood Campground offers visitors the darkest skies.
If you're looking for a more remote experience, you can venture out into the Park's wilderness and camp at least one mile from the trailhead and any road or 500 feet off the trail.
If you don't plan camping overnight, roadside pullouts provide a great spot to set up chairs and enjoy the night sky. The Pinto Basin Road between Cholla Cactus Garden and Cottonwood is known for its lack of light pollution and dark skies.
No matter where you choose to stargaze in Joshua Tree, keeping a few tips in mind is important.
For optimal viewing conditions, use red lights only, bring food and water, layer up for the cold nighttime temperatures, bring a chair for comfort, and watch your step.
If you are looking to experience the best stargazing that Joshua Tree has to offer, then you should consider these popular locations:
Quail Springs
Cap Rock
Skull Rock
Twin Tanks Trailhead
Hidden Valley
An excellent location for astrophotography is Arch Rock. It's one of the most recognizable landmarks in Joshua Tree!
HOW TO STARGAZE IN JOSHUA TREE WITHOUT AN ORGANIZED TOUR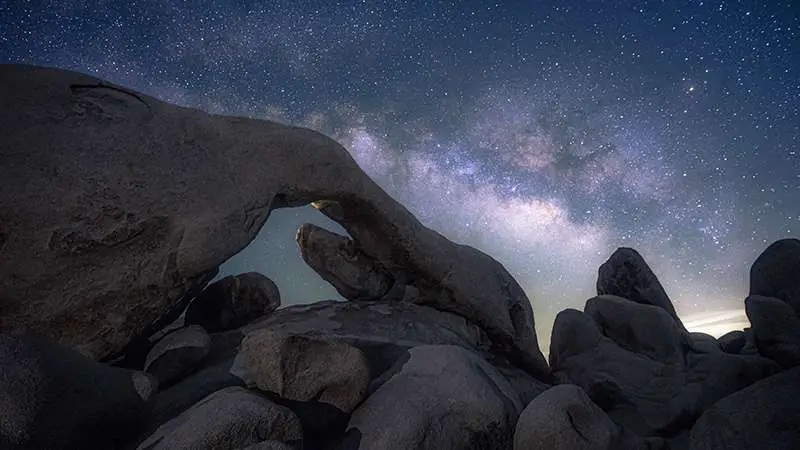 Stargazing in Joshua Tree without an organized tour is possible and can be a great way to experience the night sky free of distractions.
Once you are ready to set out, ensure you find a safe spot away from light pollution and other distractions. Once you've found your spot, take some time to let your eyes adjust to the darkness. Grab a pair of binoculars or a telescope if you have one, and start scanning the sky for constellations and planets.
If you don't have any gear, don't worry, you can still enjoy stargazing without special equipment. Just use your eyes to look for stars, constellations, and other celestial bodies in the night sky.
Enjoy your time under the stars! Take it slow and appreciate the beauty of the night sky.
Remember to take plenty of pictures to remember your experience for years!
ESSENTIAL EQUIPMENT FOR STARGAZING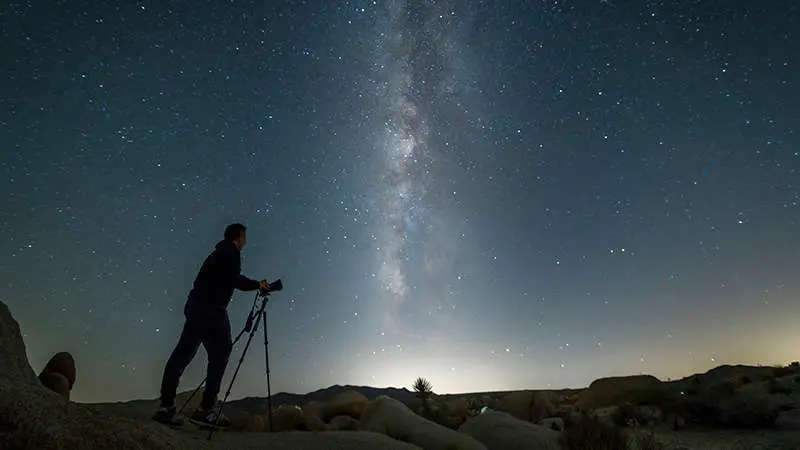 There are a few essential items you need to bring with you to ensure you have the best possible stargazing experience.
Binoculars or a telescope will help you get the most out of your night sky adventure. Binoculars are a great and affordable way to get up close and personal with the stars, while a telescope will show you even more detail about the universe above us.
THE BEST TIME TO STARGAZE IN JOSHUA TREE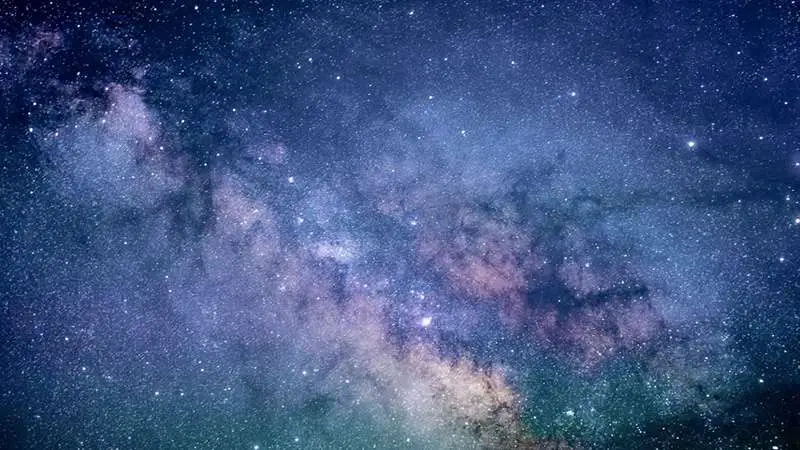 When planning your stargazing trip to Joshua Tree, it's essential to know the best time of year to go.
The best time to stargaze in Joshua Tree is during the 'observing season,' typically June through September. During this time, the Milky Way is vertical and out all night. To learn more about the Milky Way, read my article on when you can see the Milky Way in Joshua Tree.
You'll also want to plan your trip around a New Moon, as this is when the night sky will be at its darkest. To learn more, read my article Can you still see stars with a full moon in Joshua Tree?
MAKE SURE YOU ARE AWARE OF THE SAFETY TIPS
When visiting Joshua Tree National Park, it is vital to make sure you are aware of the safety tips before you go.
This Park is in a desert environment, so it is crucial to plan for high temperatures, intense sunlight, and low humidity
Remember that cell phone coverage is minimal inside the Park, meaning that it should not be relied upon in an emergency
To ensure your safety, always bring plenty of water and drink at least one gallon of water per day
Wear loose-fitting, light-colored clothing and a wide-brimmed hat for sun protection and to keep yourself cool
Eating salty snacks can also help your body replace electrolytes lost through sweating
Always view wildlife from a safe distance and ensure you are aware of the potential diseases they can carry
Make sure to stay on designated trails, leave no trace of your presence on the land, and be mindful of wildlife and their habitats.
Following these guidelines will help ensure that Joshua Tree National Park remains a beautiful place for stargazing for years to come.
NIGHT SKY PROGRAMS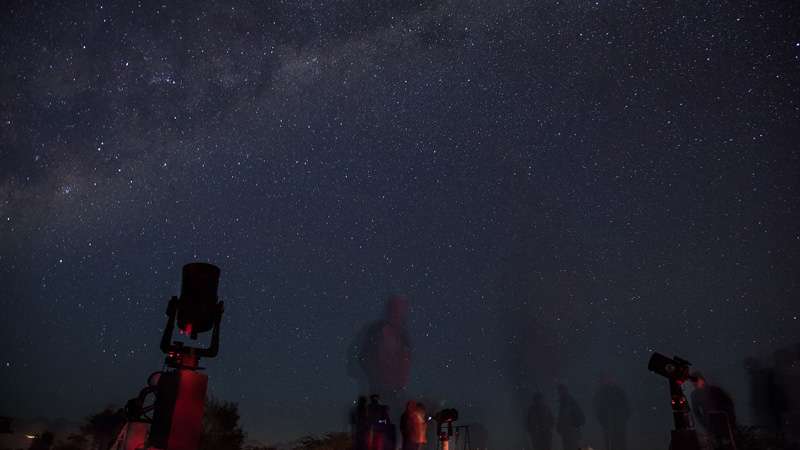 The Park offers a variety of programming throughout the year, including night sky tours, astronomy classes, and a unique Night Sky Festival.
During these events, you can explore the dark skies of Joshua Tree with knowledgeable park rangers and astronomers. Learn about constellations and their mythology, observe planets through a telescope, or take a guided night sky tour.
Take advantage of these educational experiences and gain a greater appreciation for the night sky.
The Night Sky Festival, hosted every fall by Joshua Tree National Park, is an excellent way to learn about constellations, planets, and meteors.
During the festival, local astronomy experts lead guided stargazing sessions, provide tips on how to get the best view of the night sky, and share stories and myths related to astronomy.
Summary: Stargazing Joshua Tree
Concluding your journey in Joshua Tree National Park, you can take away a new appreciation for the stars and the night sky.
Always be aware of the safety tips and bring along the essential equipment needed for stargazing.
You will be glad you did, as the stars and Milky Way are a sight to behold!
Happy stargazing!