Seen as Hawaii's best tourist destination for stargazing, Maui consists of a vast array of landscapes that can show off an amazing night sky, perfect for stargazing.
If you're looking for the best stargazing Maui offers, this article is for you.
It includes information on where you can explore the Maui night sky for free.
Alternatively, if you're looking for a great experience on a Maui stargazing tour, your Hawaii vacation plans should start here.
In this article, you get
A free Google Maui Map of the 13 best stargazing locations
A look at the best stargazing tours on Maui
A unique spot with the best views of the night sky for stargazing in Maui
By the end of the article, you'll know the best places to stargaze on Maui.
Let's dive right in.
BEST STARGAZING MAUI: EVERYTHING YOU NEED TO KNOW
Maui offers some of the best stargazing in Hawaii. The island is an excellent location for stargazing because it is one of the world's premier astronomical sites. The island's clear, dark skies and low light pollution make it a perfect place to see the Milky Way with your naked eye. It's a perfect place to ponder what the Milky Way orbits.
If you don't have much time and want the list of the best stargazing locations, here they are. My stargazing Maui free resource describes more details about each Maui star gazing spot, so be sure to continue reading.
Kalahaku Overlook
Haleakala Summit
Science City
Hana
Honolua Bay
Honomanu Bay
La Perouse Bay
Lipoa Point
Celestial Cruise
Haleakala Sunset & Stargazing Tour
Hyatt Maui Stargazing
Maui Stargazing Tour
Star Lookout
Maui also has several world-class observatories, including the Haleakala Observatory, one of the world's premier astronomical research facilities.
The ideal time of year to capture the best stargazing in Maui is from December to April when the weather is dry and the nights are clear.
During this time of year, you can see the Milky Way on Maui with your naked eye and many other stars and constellations. You may also want to consider visiting during Milky Way Season on Maui, when the galactic center is visible in the night sky.
Keep in mind to avoid light pollution. For more information about why light pollution is bad, read my article Light Pollution Effects.
BE AN AMATEUR ASTRONOMER ON MAUI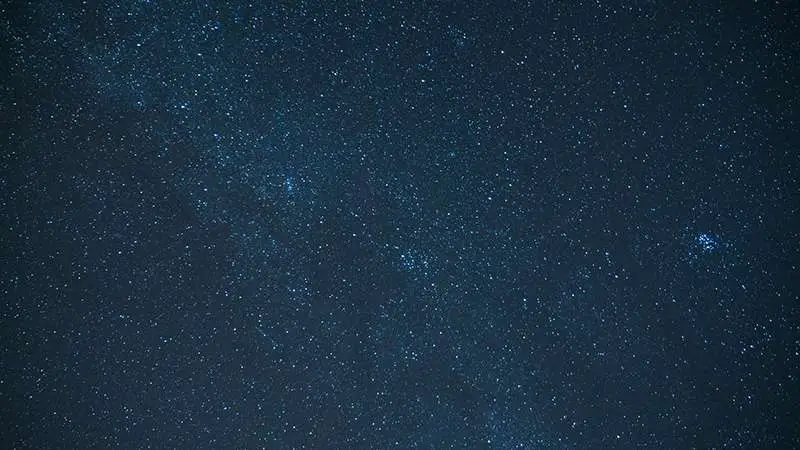 If you want to see deep-sky objects, like planets, star clusters, and nebulae, you can use a telescope or binoculars. You can go one of the Maui astronomy tours if you need these tools in Hawaii.
You can be an amateur astronomer on Maui for a day. Several stargazing tours are available, which can take you to some of the best spots on the island. Some of these tours include viewing the night sky through their telescope.
BEST PLACES TO STARGAZE ON MAUI
I've researched the best places for star gazing in Maui and narrowed it down to 13. There are eight free Maui stargazing spots, four stargazing tours, and one unique place where you can sleep under a blanket of stars.
HALEAKALA NATIONAL PARK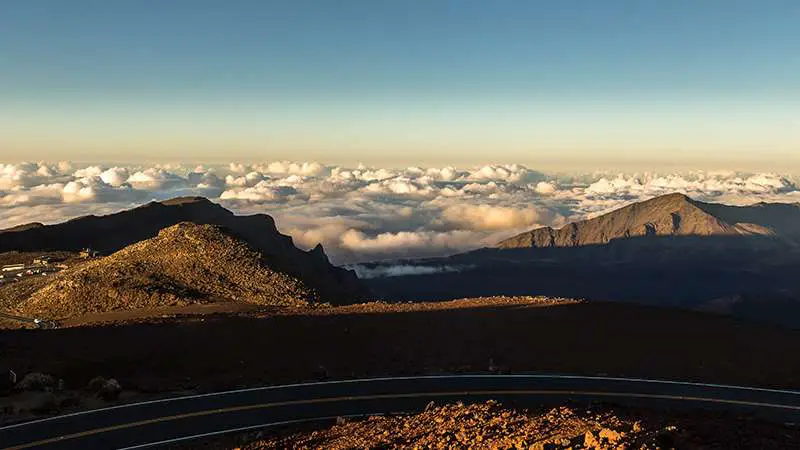 The first three spots are all in Haleakala National Park.
Haleakala National Park is known as the House of the Sun. You can see a stunning sunrise view from nearly 10,000 feet above sea level. You will need to add amazing sunrises and sunsets to your stargazing itinerary.
Your star gazing Maui trip would not be complete without some Haleakala stargazing.
Haleakala is one of the great spots for a panoramic view of deep-sky objects worldwide because of its low humidity above the clouds. At this Park, you can enjoy the naturally dark skies from the Summit.
Haleakala National Park offers some of the best stargazing experiences out there. There is a Haleakala stargazing tour that begins with witnessing the incredible sunset and falls into the magical beauty of the starlit sky. You get a telescope, an astronomer by your side, and special clothes to keep you warm on this high-elevated summit.
Brittany Mendez, Travel Expert & CMO, FloridaPanhandle.com
KALAHAKU OVERLOOK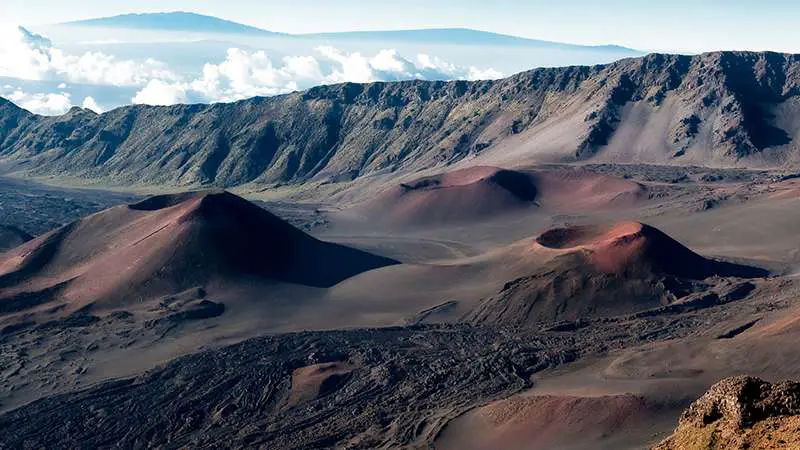 The first spot on my list is Kalahaku Overlook. If you're looking for a spectacular view of the Haleakala crater floor, you must visit Kalahaku Overlook.
This stargazing spot, located at an elevation of 9,300 feet, is dark and cold at night. A flashlight, thick winter apparel, and warm footwear will help keep frostbite and altitude sickness away until the sun reappears in the morning.
Suppose you plan to visit for stargazing in the evening, and the weather is comfortable. In that case, you're fortunate to have a fantastic stargazing adventure!
According to a Haleakala secret, evening stargazing is better than morning stargazing. Kalahaku overlook stargazing is a must-do on your visit to Maui.
Four or five glorious spots exist on Maui to do some excellent stargazing. However, the best place to look at the sky is Kalahaku Overlook. The specific spot is mile marker 18.7. That's at 8,300 feet and showcases some of the best views of the stars and beyond on Maui.
One aspect that makes Maui such a good place to stargaze is the lack of light pollution, especially on the overlook. The skies are clear and the stars bright.
HALEAKALA SUMMIT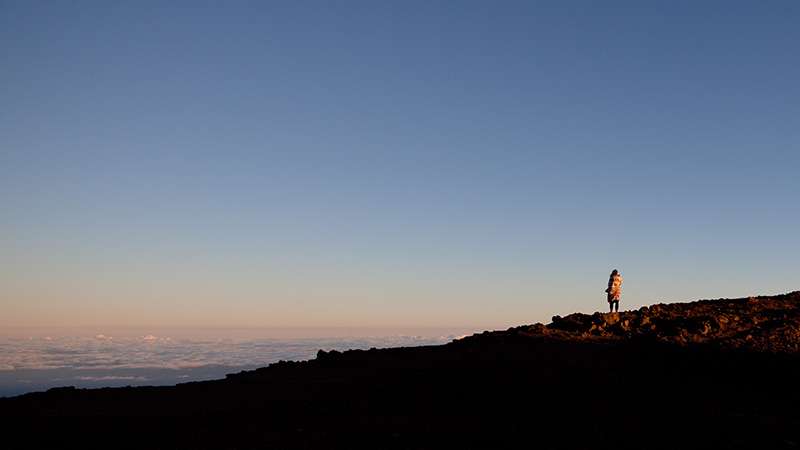 If 9,300 feet isn't high enough, you can drive up to Haleakala Summit. When you arrive at 10,023 feet above sea level, you'll get a breathtaking view of the Summit area.
Due to it being at such a high elevation, this Summit is free of light pollution. You can expect dark skies, perfect for stargazing activities like spotting the Milky Way.
It will be incredibly wonderful above the clouds. Here you'll feel like you're on top of the world.
Watching the sunrise from the summit of the Haleakala Crater in Maui, Hawaii, is like nothing else you'll ever experience. Driving up the winding roads at 4am in the morning, through the clouds, and fighting the bitter cold is worth every second of the view you'll find at the top. This moment before sunrise is a huge black sky filled with more stars than you could ever imagine (it's one of the top 3 places to stargaze in the entire world). Then the sun starts to peek through and the clouds and craters start to light up. You feel like you are on top of the world.
Georgia de Lotz, Photographer
SCIENCE CITY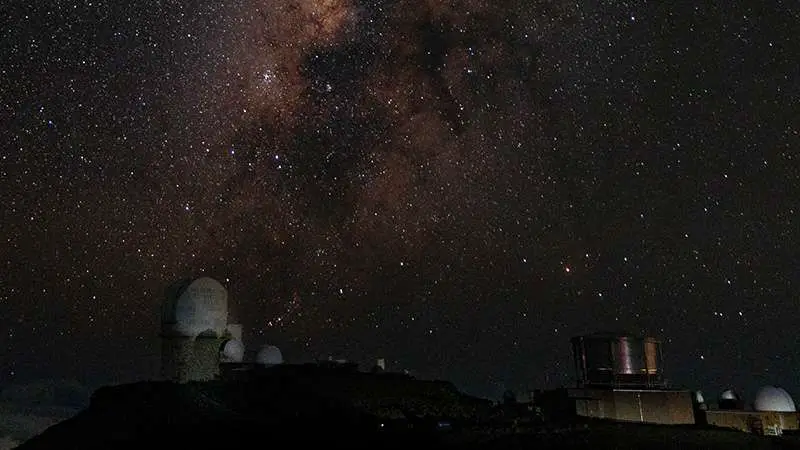 The Haleakala High Altitude Observatory is known as Science City. This observatory is one of the most beautiful and unusual places you will see.
Science City is adjacent to the Summit of Haleakala Volcano. It accommodates a collection of federal and state astronomy and radio telescope facilities and is only available for Space Scientists and the US military.
With some of the cleanest air and low artificial light, this location is perfect for stargazing.
You can either stay up all night near the Science City parking lot or head a little lower to a camping area at Hosmer Grove. You'll find the upper slopes of this dormant volcano an excellent place for heavenly sights of starry constellations.
HANA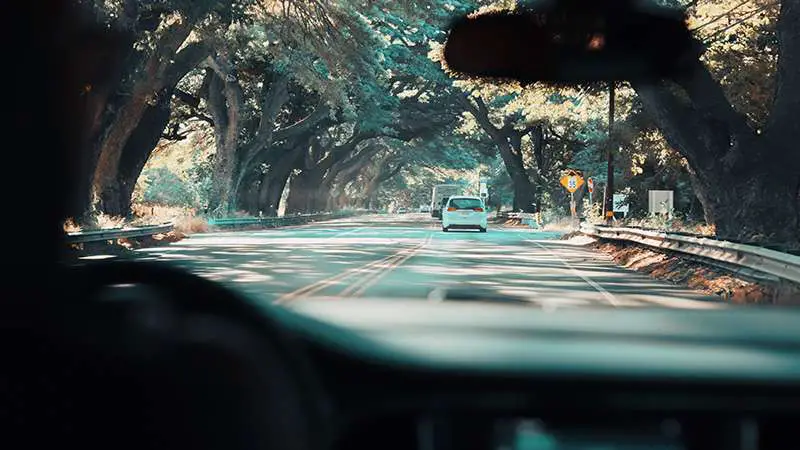 Are you ready to enjoy staring at the star-filled sky in a calm and tranquil rustic environment?
Hana is locally known as Heavenly Hana. This stargazing spot is at the eastern edge of the island of Maui.
Its remote location and minimal light pollution make it one of the best spots for observing the night sky. You will arrive here by traveling on the Hana Highway, the main road to Hana.
HONOLUA BAY
Honolua Bay is a spectacular place to dive or snorkel. The historic Honolua Bay is an excellent sight to behold whenever the sun is out. A canopy of glittering stars at night covers the sky above Honolua Bay. Visit here to enjoy the majesty of constellations and the sound of silence under the dark skies.
HONOMANU BAY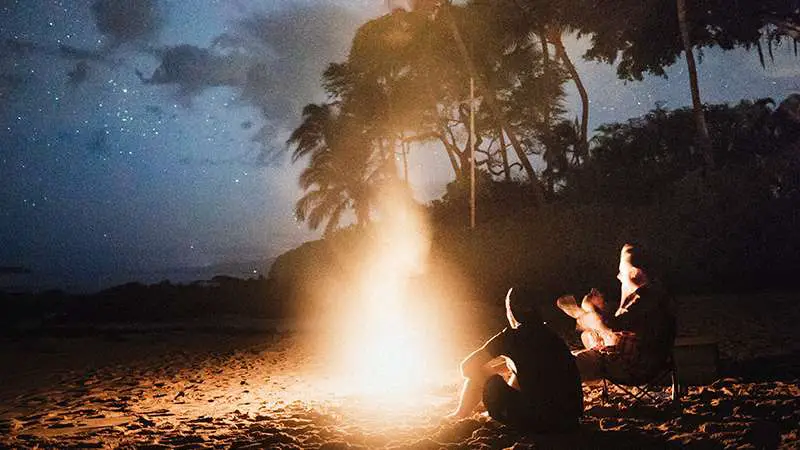 If you find some of the spots mentioned above crowded, this next one will be for you. On the north shore, Honomanu Bay is an isolated place to spend quiet moments under the night sky. Located along the road to Hana, this serene black sand bay is among the best places to view the heavenly Milky Way.
Honomanu Bay is one of the most breathtaking stargazing spots in Maui. The beauty of the night sky lights up against the backdrop of the black sand beach along the waters of the bay. Honomanu Bay is on the Road to Hana, only near the small village of Ke'anae and not much else, ensuring a quiet night too.
Chris Coote, Founder & CEO, California Honey Vapes
LA PEROUSE BAY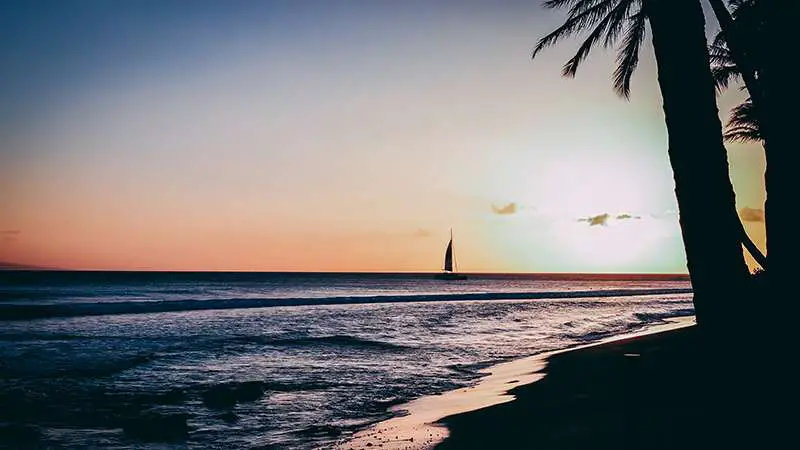 I recommend you visit La Perouse Bay for its spectacular sunset, then stay to stargaze. I suggest you come here when the weather forecast includes clear skies and minimal moonlight.
There is zero light pollution here. The Milky Way is easily visible in the dark sky. Here you'll experience stargazing at its best.
LIPOA POINT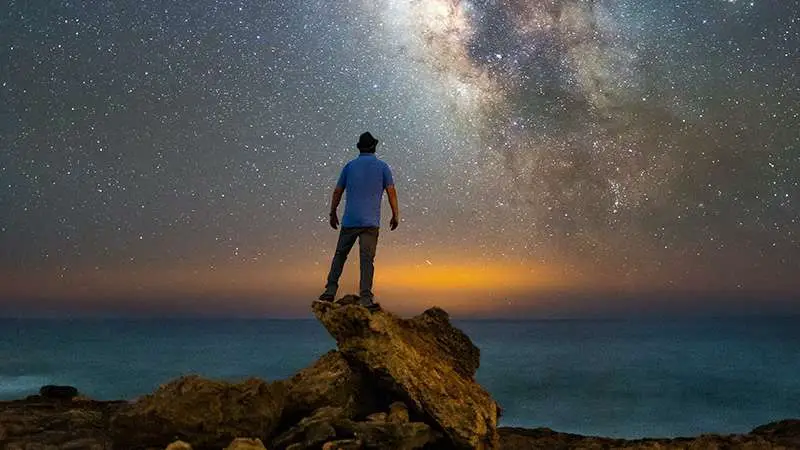 Lipoa point is a prime cultural site for local Hawaiians. You'll find some fascinating compositions for your astrophotography. If you're a true stargazing enthusiast, this Point is a great place to visit.
Lipoa Point stargazing is one of the best places in Maui. Lipoa Point sits right on the volcanic shoreline on the west side of Maui, just far away enough from the resorts to really see the sky at night. It is also surrounded by the breathtaking Honolua wilderness, which adds a natural ambiance to any stargazing session.
Annu Daniel, CEO, Elohim Company
A MAUI STARGAZING TOUR MAY BE BEST
If you'd instead relax on your vacation and have someone else lead the way, you can join one of the four tours I've included.
CELESTIAL CRUISE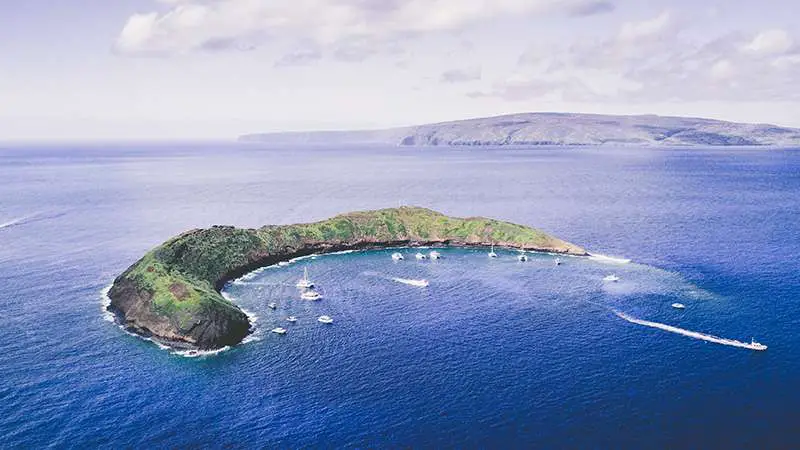 This first tour is a cruise. Celestial Cruise is a unique stargazing experience because oceans possess pristine dark skies, where light pollution does not obstruct your view. You'll be able to see all the stars in the Milky Way.
During their stargazing tour, you'll also get to know a little about Polynesian navigation. You'll learn about Native Hawaiians and how they used the stars to find the Hawaiian islands.
The tour allows you to learn about specific stars and their significant relevance to Greek and Hawaiian cultures while enjoying appetizers and hot beverages.
HALEAKALA SUNSET & STARGAZING TOUR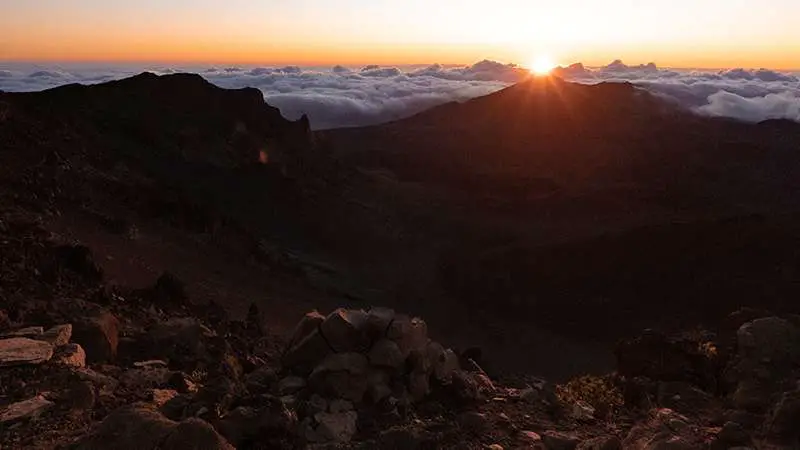 The Haleakala Sunset & Stargazing Tour will take you on a sightseeing excursion to Haleakala National Park.
On this tour, you'll learn about Hawaiian culture and be able to gaze through their telescopes to observe planets and deep-sky objects.
You can revitalize your spirit with another appealing sunset and a breathtaking, glittering night sky full of stars.
HYATT TOUR OF THE STARS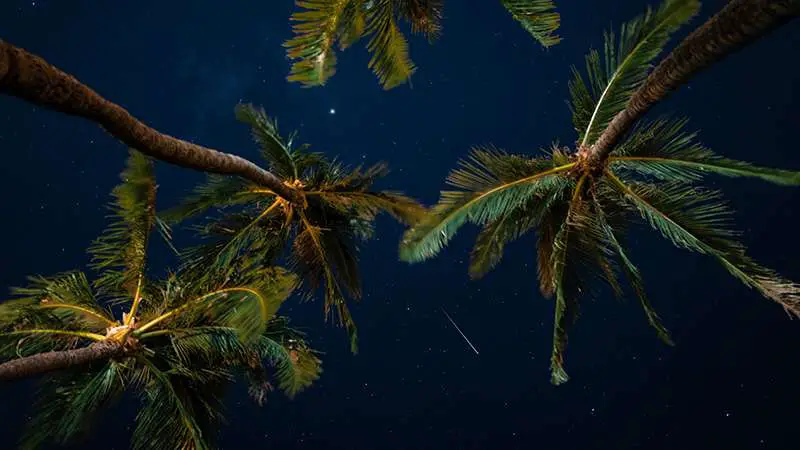 Suppose you're a true lover of stargazing and astronomy. In that case, the good news is that every night at 8 pm, the Hyatt Regency Maui presents a stargazing and astronomy lecture called Tour of the Stars.
Here you can view 80 of the 88 constellations, including those that aren't viewable with the naked eye.
The Hyatt Regency Maui Resort & Spa has a two-rooftop stargazing telescope for anyone who wants to explore the stars. The resort offers a variety of activities that are tailored to the stargazer, including guided stargazing tours.
My family had a trip planned this year to visit Maui but had to unfortunately cancel. My parents retired on Oahu after living a life of adventure.
Brian Hawkins, Marketing Manager, GhostBed.com
MAUI STARGAZING TOUR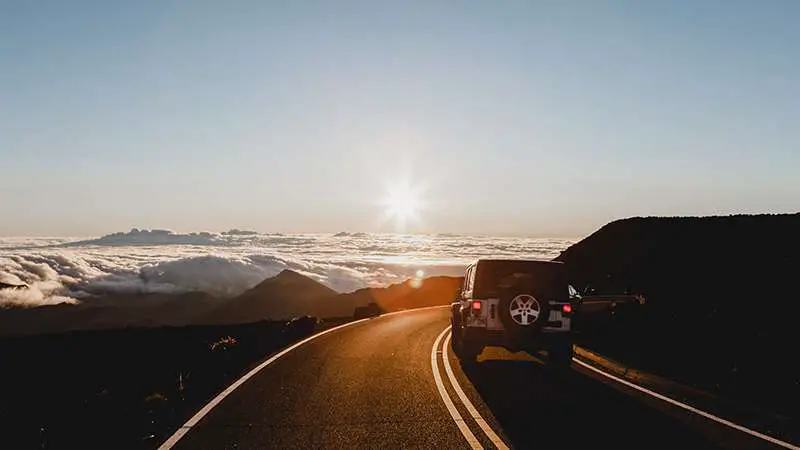 The Maui Stargazing Tour is one of the best tours and allows you to observe ethereal celestial objects while enjoying the natural beauty of Hawaii.
The best time to come to Maui for stargazing adventures is any time after a full moon or at the appearance of a new moon.
If you're keen to get some good viewing, try to time your visit during a meteor shower. Seeing a meteor shower will surely make your Maui stargazing a memorable experience.
The Maui Guided Sunset and Stargazing Tour includes:
Fantastic views of star clusters at Haleakala National Park
Descriptive lessons delivered by expert astronomers
60 to 90 minutes of telescope time
Huge portable telescope at The Science City Observatory
BEST OVERNIGHT STARGAZING ON MAUI
If you're looking for an extra special spot for stargazing, this is it.
STAR LOOKOUT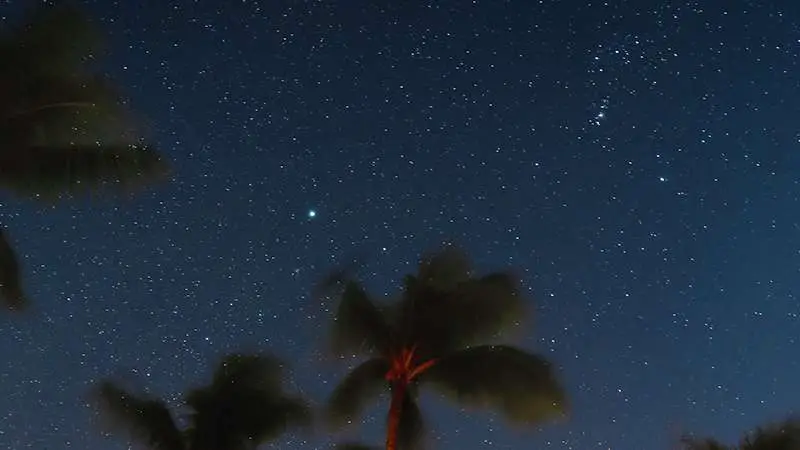 The Star Lookout is a rustic cabin situated on the slopes of Haleakala. The Pleiades meet pastureland at this cottage in rural Keokea.
Imagine yourself immersed in nature while staring at constellations, star clusters, and the Milky Way.
From Star Lookout, you can behold the beautiful views of the countryside of Hawaii. This guesthouse, located on a country road at an elevation of 2,900 feet, is the perfect spot for sipping cups of hot chocolates on your wraparound deck.
FREE GOOGLE MAP OF MAUI STARGAZING SPOTS
I've created a free Google Map of the best stargazing Maui offers featured in this article.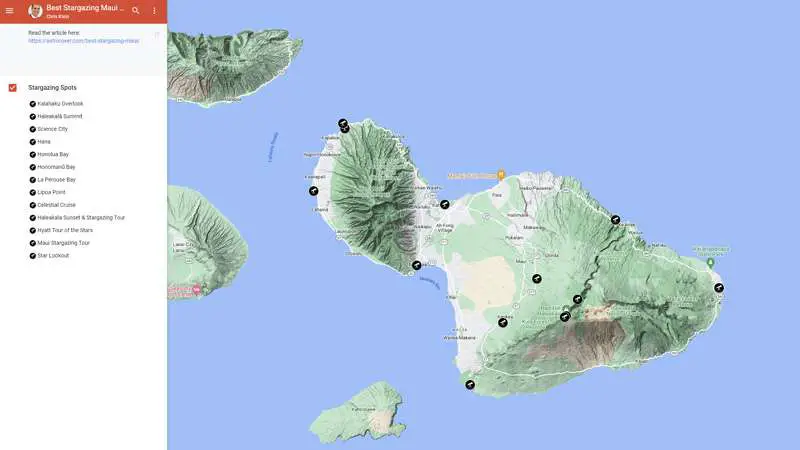 FREQUENTLY ASKED QUESTIONS
CAN YOU SEE THE MILKY WAY ON MAUI?
Yes. Maui is one of the best islands for observing the Milky Way. Its minimal light pollution and high elevation allow you to explore the night sky in nearly ideal conditions. The best time to see the Milky Way on Maui is during the winter months.
WHAT TIME DO STARS COME OUT ON MAUI?
The stars come out on Maui about an hour after sunset. In wintertime, the sun sets at about 5:30 pm, and in the summer at about 7:00 pm. It will be dark enough to start to see stars, but for the darkest skies, it's best to wait 2 hours after sunset. The astronomical night is as dark as it will get until about 2 hours before sunrise.
Summary: Maui Stargazing
Thank you for reading my article on the Best Stargazing Maui offers.
If you're planning a trip to Maui, include some time for stargazing in your itinerary. It's an experience you'll never forget!
The best time of year to stargaze on Maui is winter. That's when the skies are clear, and the stars are bright.
There are also some stargazing events and programs during this time of year so that you can make the most of your Maui experience.
If your travel plans take you to other islands in Hawaii, be sure to read my articles on the best stargazing Oahu has to offer and the best stargazing on Kauai. You should now be able to answer the question "Can You See the Big Dipper in Hawaii?"